31) quick3D Geometry 4.0
quick3D Geometry is a solution for fast 3D file viewing and geometry conversion. This utility is a must for anyone working with 3D graphics. It supports an expansive range of 3D file formats, major and obscure, and can freely convert among them.

32) MKV to AVI Converter 3.21.0.0143
MKV to AVI Converter includes a powerful video converter which can convert MKV to AVI, convert MKV to DivX or XviD. Convert other video formats MPEG, MPG, ASF, WMV, VCD, SVCD, DAT to avi file also. MKV to AVI is also an MKV splitter and MKV editor.

33) Inkscape 0.44.1
A Linux, Windows & OSX vector graphics editor (SVG format) featuring transparency, gradients, node editing, pattern fills, PNG export, and more. Aiming for capabilities similar to Illustrator, CorelDraw, Visio, etc.

34) TubeHunter 9.7
TubeHunter downloads videos from YouTube, ExpertVillage, xTube, yuvutu, MySpace, Metacafe, Dailymotion, iFilm, Bebo, VSocial and Groupe, and converts them to MPEG, MPEG4 AVI, iPOD MP4, MOV, Flash SWF, M4A, PSP, MP3, WAV, OGG, 3GP and 3G2.

35) WinMPG DVD Ripper 1.8
WinMPG DVD Ripper is a software for DVD ripping. It supports rip from DVD, VOB or MPEG2 files.The output format can be MPEG1, MPEG2, or AVI,so you can play it without DVD driver. Support DVD chapter selection. Support language and subtitle selection.


36) RoboGEO 5.2
Geocode photos from a GPS. Stamp the images or write to the EXIF headers. Export Google Maps, KML KMZ files for Google Earth, Shapefiles (SHP), AutoCAD DXF files, or Flickr. Import from tracklogs, waypoints, GPX or place names.

37) Smart Converter CL 1.9.24
Smart Converter CL is a heavy-duty command line batch image converter that supports 88 image formats and works with Formula 1 speed. Conversion and batch processing (resizing, cropping, etc.) are done through command line only (no GUI)!

38) AmphiSoft Photo Detailer 1.1
Photoshop plugin for recovering photo details and improving local contrast on photos with bad or uneven lighting. Filter also improve detail and add some depht to very flat photos.

39) Auto Imager 1.0
Multi-page image conversion and processing is fully supported. Formats include AFP, ANI, AWD, BMP, CAL, CGM, CLP, CMP, CMX, CUR, CUT, DGN, DIB, DRW, DWF, DWG, DXF, DWG, EMF, EPS, EXIF, FAX, FPX, GBR, GEM, GIF, ICA, ICO, IFF, IMG, IOCA, ITG, J2K, JBIG

40) SatelliteTVFree 2008.723
Satellite-TV-PC.net - Our Software Instantly Turns your Computer into a Super TV! Over 4000 Stations for a small one-time fee. You have nothing else to pay EVER! Watch hundreds of LIVE worldwide channels on your PC. 100% Legal - Guaranteed!

41) ST Thumbnails Explorer 1.2.2190
Fastest Thumbnails Viewer for AI, AIT, CDR, CMX, CCX, CPT, CLK, DES, EPS, FH7+,FT8+, CMV, MDI, WCN, JP2, JPG, PSD, XAR, ART,WEB, BMP,PS,PDF,TIF,TGA etc. Animation and multi-page support. Shows version, type, keywords, notes, size and other file info.

42) NeoPaint 4.6a
Powerful 32-bit paint/image editor. Supports Animated GIF, JPEG, BMP, ICO, PCX, TIF and more. Tons of painting and photo retouch tools.


43) Morpheus Photo Warper 3.00
This incredible picture distortion software warps and exaggerates portions of photos such as body parts! Have you ever wanted to distort a picture to make someone look completely different?

44) Allok Video to MP4 Converter 2.0.3.806
Allok Video to MP4 Converter is a easiest-to-use video converter software for portable MP4 Player, iPod, PSP, ARCHOS, Plam etc. It is also a powerful MP4 converter with fast conversion speed. And the output MP4 movie/video supports MP4 screen.

45) Photo Pos Lite image editor 1.24
A free edition of the award-wining editor Photo Pos Pro. Despite Photo Pos Lite contains only a part of Photo Pos Pro features it is still a powerful Image and Computer Graphics editor.

46) AMCap 9.08
AMCap is a small yet fully functional video capture and preview application compatible with Microsoft DirectShow (formerly ActiveMovie, hence the name). I added many features that I was requested.


47) WinMPG Video Convert 7.8.0
WinMPG Video Convert is a best video converter. Convert between AVI, Mpeg, Mpeg1, Mpeg2, Mpeg4, VCD, SVCD, DVD, RMVB, RM, DivX, ASF and QuickTime MOV.

48) VideoReDo QuickEdit 1.6.2
Frame accurate edit your MPEG videos 10x faster without loosing quality. Solve MPEG video sync issues quickly and reliably. Thousands of users love VideoReDo because they can easily edit TV Commercials from their MPEG1 and MPEG2 captured shows.

49) AVS Video Tools 5.8.814
It's a low cost, easy to use yet full featured video processing tools that present some worthy features, like capturing, convert between all general video formats, DVD ripping & burning, video editing, mobile content management and even more!

50) Internet TV 2050 1.0
Internet TV 2050 is the future of Television brought to you today. Watch hundreds of TV channels, listen to hundreds of radio stations from around the world directly from your browser. All you need is your PC and no extra hardware.

51) ProShow 2.6
With ProShow, you can build high-quality shows with custom timing to play on your TV or PC. Choose from over 280 transition effects, add captions, apply motion effects, a soundtrack and much more. Output to multiple formats.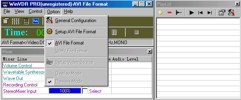 52) WinVDR(divx/wmv/mpg/mp4 vcr) 3.7.0
WinVDR Real Time divx/wmv/mpg/mp4 vcr,Request TV Tuner/BT878 Card VFW/WDM Driver,Video Capture Recorder Compatible with Win98/Win2000/WinXP,Optimized by MMX/SSE assemble code,Useful Mixer & Playlist Included.

53) ACDSee Plugin - DeskTop Author 3.0.5
DeskTop Author enhances e- marketing with attractive, e-brochures, e-books & albums. Easily make & send life-like, page-flipping e-catalogs to customers. Create electronic photo albums. Save time with easy-to-use templates, e-forms & page designer.

54) FunPics! - Caricature Maker 1.5.6
Make funny Caricatures from Photos.

55) BitmapRip 1.06
Extract embedded JPG, PNG and GIF bitmaps from any file.

56) Open Video Converter 3.1.0.935
A tool for video conversion, splitting and editing. Convert many video formats such as MPG,OGM,ASF,WMV,VCD,DAT,MPEG to AVI file. It changes the frame size, frame rate, video compression codec and audio compression codec.Splits video file into pieces.

57) Snappy PhotoCard Creator - Basic by Blaiz Enterprises 2.00.2181
Simple, easy and FUN greeting card creation - brilliant 24bit PhotoCards with 3D frame. Ultra-compact, standalone (Windows .exe) - realtime WYSIWYG - no technical knowledge needed - Integrated Help. Multilingual interface - see our Select Language.


58) AutoImager 3.06
Full-featured batch image, graphics, and photo editing and converter software for 140+ formats (JPG, JPEG2000, PDF, etc). Complete command-line operation and an entire arsenal of editing features (batch resize, flip, rotate, crop, trim and much more)

59) AVS DVD Player FREE 2.4
It's full-featured MEDIA player - FREE AVS DVD Player. Watch DVDs, video and hear your favourite audio, customize aspect ratio for high quality video, set various presets for multichannel audio, apply audio visualization or new skins and even more!


60) Easy GIF Animator 4.61
Easy GIF Animator is powerful yet very easy to use software for creating and editing animated GIF images. You can create animated pictures, banners and buttons in a snap, add stunning visual effects, reduce filesize and prepare animation for the web.

Browse Pages:
««
«
[1]
2
[3]
[4]
[5]
[6]
»
»»